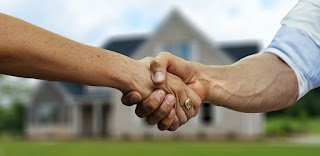 Experienced landlords know that one of the keys to stress-free property management is finding high-quality tenants for every unit they own. Far West Realty, your local Prescott property manager, shares some characteristics to look for to ensure you have great tenants in your rental property.
Honesty. As longtime landlords know, some renters are less than truthful on their application to increase their chances of getting approved for a rental. If individuals aren't honest about how long they've held their job, what other false information may they be giving? The good news is that falsehoods are exposed when you check credit, employment and references. You should request proof of income or call the applicant's employer to confirm salary.
Responsibility. Responsible renters make every effort to pay rent on time if not before. They take care of the property, and they keep you informed of anything that may need to be repaired. Contact a prospective tenant's previous landlords. If they get good references, are polite, and pass the other tenant screening, they're usually a good fit.
Commitment. It benefits you as a landlord to find tenants who want to stay in the area rather than people who only plan to stay short term. Someone who recently started a job or has family nearby may be more likely to stay in a rental for several years.
Landlords can avoid many difficult situations and have peace of mind by following some simple guidelines when choosing tenants. Far West Realty wants to make sure you have the best tenants possible in your Prescott rental property. To learn more about having Far West Realty manage your investment property or to schedule an appointment, call us at 928-772-9400.