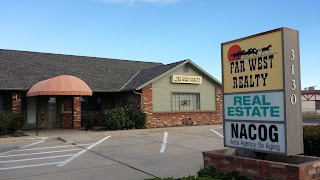 Maintenance, security, and collecting rent are only a part of what most rental property owners think of. What about emergency calls at night? Is that an option for your lifestyle, or is it something you're willing to deal with? Far West Realty recommends taking a moment to answer these questions to spell out why you need a property manager for your Prescott rental property.
What would you do in some of these difficult situations?
Property trashed
Fights between tenants or neighbors
Trouble with the law
Sneaking in additional people or animals
Loud parties
Issues with the homeowners association
'Professional Tenants' who refuse to pay rent, or sue because they know how to work the system
Do you live near your property so that occasional drive-by inspections don't turn into day trips?
How much experience do you have with maintenance and repairs?
You must either plan to do the repairs yourself or know who to call. Emergencies happen, and your own obligations, vacations, or work won't negate your responsibility with your tenant.
Can you rent your property quickly?
Having a property sit vacant will whittle away at your profits. It takes time to advertise, answer calls, and show the property quickly and efficiently.
Are you able to do accounting and record keeping?
Late payments or possible evictions?
It's usually much easier for the property management company to handle the reminder, or if needed, the legal eviction.
Do you fully understand the Landlord-Tenant laws?
Handling your rental property in accordance with the law protects you from liability and prevents potential legal action. Having the right contract between you and your tenant is essential.
An experienced property manager can help you avoid these types of difficult situations and give you peace of mind. If you are interested in having Far West Realty manage your Prescott investment property, or if you have questions about our services, call us at 928-772-9400