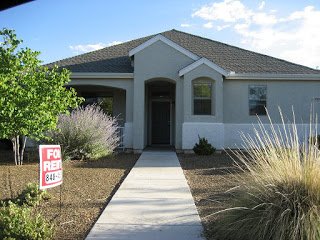 Both those who have used a property manager before and those who have not, sooner or later learn the value of hiring a real property management company. Far West Realty's Property Management division in Prescott Valley brings you two major things to think about:
Preserve Your Property
Taking care of your property is more than just paying a property manager to watch over it. The professionals at Far West Realty are here to help you protect your investment and make you the most money. We use many tools to determine the best monthly rent rate for your property and we will give you suggestions and point out improvements that should be made to attract tenants who are willing to pay more and take care of your home. Dave Hamill, our owner/broker and property manager, will also conduct regular inspections as well as move-in and move-out assessments, complete with photos, to make sure your property stays in good shape.
Finally, we will save you time and money with cost-effective, reliable maintenance using, a well-established team of vendors we have vetted over time. We also use maintenance management systems which proactively regulate needed maintenance and respond to tenant requests to save you money long-term.
Your home's value is important not only as a rental, but also long-term for investment appreciation.
Lower Vacancy Rates and Quality Tenants
Every day your rental property is vacant, you lose money. Property management companies spend hundreds of dollars every month advertising vacancies to get them filled—faster, however placing the wrong tenant in your rental home can also cost you– on average, 4 to 6 times the monthly rent rate. At Far West Realty, prospective tenants are screened thoroughly, making every effort to find reliable tenants who will pay rent on time and treat your home like it was their own. Smarter tenant placement is a result of rigorous background screening process, including credit, employment, rental history and criminal checks, using a systematic business approach.
When collections and evictions are necessary, streamlined, automated system ensure that progress is made as quickly as possible, all laws and codes are followed, and no step is missed.
How can we help? Contact us today to set up an appointment to meet with us, call us at 928-772-9400. At Far West Realty in Prescott we are here to help you manage and protect your investment!