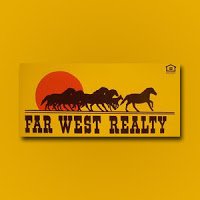 Are you new to the world of rentals? Have you looked at having a property manager take over some of the management of your property? Far West Realty's Property Management division in Prescott brings you something to think about when you are looking for a good property management company in Prescott AZ.
Though some landlords have the time to spend doing accounting and making repairs for tenants, there are many who don't. Hiring a property management company like Far West Realty can help make things easier.
In addition to advertising and screening potential tenants a good company will also coordinate the lease and collect the rent. When needed throughout the lease term, the company will also coordinate repairs and schedule property maintenance and some will provide 24hr emergency service. In return for this service the cost to the landlord is actually more affordable than you might imagine, and is generally "cheap insurance" against the consequences of mistakes made by the inexperienced and unsuspecting do-it-yourselfer.
Along with the benefits of repairs and maintenance as well as collection, we can also help when it comes to delinquent tenants. The best cure for delinquent tenants is prevention, by means of a very thorough and timely screening of their back ground and rental history. But, if a tenant does become delinquent or for whatever reason, refuses to pay we have the experience to assist and guide the property owner through the collection and/or eviction process.
If you're looking for a good property management company in the Prescott area, call Far West Realty at 928-772-9400.