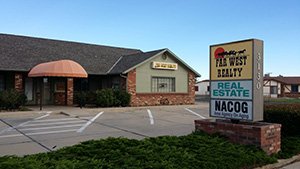 Communication is essential in the property management business. In order to keep a property in Prescott in the best condition, both physically and financially, property managers need to have open lines of communication with homeowners, HOAs or tenants at all times.
If there's a maintenance issue at a property, we need to know about it. And if we're doing work on a property or addressing an issue, we need to keep the homeowner, HOA or landlord informed throughout the process.
Property management is a partnership and communication is the bridge, keeping both sides connected and on the same page. At Far West Realty, we have systems in place that help communication every step of the way! We manage our properties with the experience and dedication to protect everyone's interests. We take the hassle out of managing your investment properties by building strong communication.
In our years working as a property manager, we've learned how important it is to build great communication with clients. At Far West we strive to ensure great communication by:
Making it easy – We never want it to be difficult for people to get a hold of us. It's our job to be there when our clients need us. That's why we always try to be quick in responding to emails and picking up the phone, so that communication between clients, tenants and ourselves is smooth and timely.
Respond quickly – When there's a problem, issue or question, people want a fast response. That goes for anything, but especially when it comes to property management. We always aim to respond and take action as quickly as possible.
Keep people informed – There's nothing that drives people crazier than not knowing what's going on. We always make it a priority to provide clients regular updates on the property.
As long-time residents of the Prescott area, and property owners ourselves, we understand the value of being informed on the status of our properties. Contact Far West Realty in Prescott today at 928-772-9400 to see why our clients and tenants choose us to be their intermediary for property management. At Far West Realty our clients ARE our business!