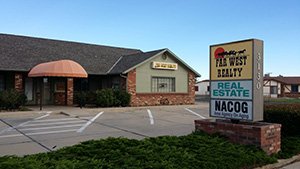 Today we are talking about how to handle repairs and maintenance on your rental property in the Prescott area. Property maintenance is very important for your rental home, and not just because it lowers your liability. It's also important to keep your investment in good shape. You have a great sum of money invested in your rental home, so keeping it in the best condition possible is beneficial to you and your bottom line. Far West realty takes the oversight of maintenance on your properties very seriously.
When a tenant needs a minor repair or a maintenance issue taken care of, we document their request in our web-based management software and get moving on it right away. It works well for both the owner, the manager and the tenants when maintenance work is documented and expedited in this way.
There are some maintenance issues that tenants are responsible for themselves. For example, tenants have to replace their own light bulbs and make sure the carbon monoxide detectors and the smoke detectors have good batteries.
Even with tenants doing their own maintenance on these items, there are going to be situations from time to time when something breaks or needs to be replaced. We always protect your interests by confirming that the damage is "normal wear and tear" or caused by something other than tenant misuse or abuse.
We also have specialized emergency reporting procedure that allows the timely and effective handling of after-hours emergency maintenance. There are occasionally times where a repair is urgent and necessary and cannot wait for the normal reporting process. In these situations, tenants are able to inform us right away so our response can be timely.
At Far West Realty in Prescott we are here to help you manage and protect your investment! Contact us today at 928-772-9400 to set up an appointment to meet with us.