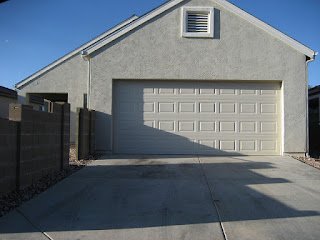 When a homeowner can't sell their home, it can be very frustrating and may be caused by a number of different factors. One common factor is as simple as a current downturn in the local housing market. Far West Realty, your local Prescott Property Management company, is here to help you think about the steps needed to decide if this is an option for you.
There are some cases where it might make sense to simply rent out the property while you are waiting for the home sales market conditions to change. It is important when considering this that an owner do their homework, understand the tax advantages of a rental property, and understand the process of renting a property.
Here are the 5 basics steps for entering into a rental agreement:
Study the local market – what are comparable homes renting for in your area? Check your local newspapers or chat with a real estate agent in the area. Make sure you are covering all of your monthly and annual costs (Mortgage, Property Taxes, Insurance)
Get the Home Ready – You may have been living in the home for years, so now might be the time to spruce up the paint and do a thorough cleaning. Potential renters often make decisions based on the condition of the home. You may want to remove any personal items from the house, since they are probably more valuable to you than they would be to a renter.
Finding a Tenant – You need to get the word out to as many people as possible that your house is for rent. You may want to try local newspaper advertising, or local bulletin boards. The hope is that you will find more than one potential renter so you can choose the best candidate for a tenant.
Interview Potential Tenants – In person, not over the phone. This will help you weed out those you might not want to live in your home, and hopefully help you figure out who the best candidate is to rent your home. You should have potential renter fill out a complete rental application along with references, so you can authenticate the information. Your due diligence will pay rewards.
Spell It Out In Detail – Make sure you have a formal rental agreement spelling out all the conditions of renting the property. Make sure you cover things like: Due Date, Late Fees, Maintenance, Utilities, Length of Contract, Options for Termination of Contract and Items included with Rental.
There are several things not covered here. If problems arise during the lease, local laws dictate how you handle these situations, and the eviction process if the tenant did not work out. Many of the items mentioned above may seem appealing, until you find yourself in a situation where the home you have lived in for years is not being taken care of properly.
To protect yourself, and to ensure the future of your property, we suggest you contact a professional management company to help you list your Prescott area rental. Let Far West Realty and Property Management help, contact us at 928-772-9400.