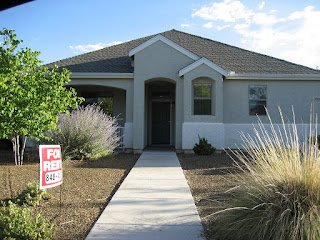 Few tenants will care for your property the way that you would. You probably have an attachment to your home(s), especially if you, yourself, once lived in the home and took care of it. Sometimes, it is just best for you to let a property management company like Far West Realty manage your Prescott rental and difficult tenants.
The minute you decide to turn your property into a rental, is the minute your home becomes a business rather than your home. The success of the rental and your new role as a landlord will depend somewhat on how well you are able to emotionally detach from the property. We suggest some tips that will help you make that transition from homeowner to landlord much easier, especially if the tenants are less than perfect:
You are now a business owner. Consider the property a business, rather than your
beloved homestead of days past.
You may have plans to move back in to the home down the road. Nonetheless, you
should still consider it a business while it is being rented.
There will be wear and tear. It will likely not be maintained quite like you took care of it
when you lived in it. If you are planning to move back in down the road, just think of the
exciting upgrades you can do.
If you have beautiful landscaping, consider a care plan in the lease. If the tenants do not
keep up the yard as well as you'd like, it is just business and you have a lease with a
security deposit that can help protect you.
The more you can change your mindset from homeowner to business owner the better you will do. Also, hiring a property management company can help avoid errors common to the landlord learning curve. Hiring Far West's Property Managers may very well help with your peace of mind. Trust the experts at Far West Realty to deal with difficult tenants in Prescott. Call for an appointment at 928-772-9400 and learn more about us.