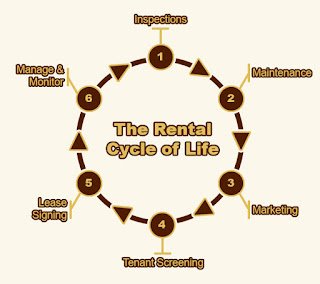 When considering investments, buying rental real estate is often at the top of the list. Among the benefits of buying rental property are:
1) the property may well increase in value,
2) rental income can create a positive cash flow, and
3) there may be many tax advantages.
Far West Realty wants you to know that in addition to investing your money to buy rental property in Prescott, you'll also want to consider how much time you may need to invest to manage your rental property.
You may feel you'll be saving money by handling the management of your rental properties, but doing it yourself might actually be less profitable in the long run. Outsourcing to an experienced property management company can benefit you in many ways.
Vacancies: The priority for your rental properties is to have tenants. If you have no tenants, you won't be collecting rent. You can spend time and money on advertising, doing credit checks on tenants, writing up leases, etc. or hire a professional property manager that can do these things or you, and often get your property rented to a much better-qualified tenant, in a much shorter time frame.
Legal Requirements: How long would it take you to learn all the federal, state and local laws concerning rentals? How about fair housing laws and eviction procedures? Our professional property managers are familiar with the rules and regulations that apply to landlords and tenants, again saving you time and potentially preventing you from becoming part of a legal dispute that may be costly.
Better tenants: Where would you begin to advertise for tenants? Our professional property management firm is experienced and knowledgeable on where to advertise and how to properly screen prospective tenants. A professionally-handled lease attracts well-qualified tenants. And tenants that pay and stay, while taking good care of your property, help your bottom line.
Repairs: Do you really want to get midnight calls for emergency repairs? Far West Realty's professional property managers have a list of reliable contractors and other professionals to address those issues and respond to tenants for maintenance requests.
As you can see, hiring a professional property management service for your Prescott rental property can save you time, money and stress. Trust the professionals at Far West Realty to help protect your investment by keeping your properties rented, inspected, and maintained. Call for an appointment at 928-772-9400.