From the first decision to invest in real estate to actually buying your first rental property, there is a lot of work to be done. This task may be daunting for the first-time investor. Owning property is a tough business and the field is peppered with land mines that can obliterate your returns. Here we'll take a look at the top 9 things you should consider when shopping for an investment property in Prescott.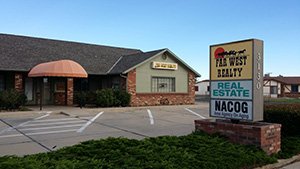 Neighborhood: The quality of the neighborhood in which you buy will influence both the types of tenants you attract and how often you face vacancies.
Far west Realty helps consumers choose the best investment properties in Prescott.
Property Taxes: Property taxes are not standard across the board and, as an investor planning to make money from rent, you want to be aware of how much you will be losing to taxes.
Schools: Your tenants may have or be planning to have children, so they will need a place near a decent school.
Crime: No one wants to live next door to a hot spot for criminal activity.
Job Market: Locations with growing employment opportunities tend to attract more people – meaning more tenants.
Amenities: Check the potential neighborhood for current or projected parks, malls, gyms, movie theaters, public transport hubs and all the other perks that attract renters.
Building Permits and Future Development: The municipal planning department will have information on all the new development that is coming or has been zoned into the area.
Number of Listings and Vacancies: If there is an unusually high number of listings for one particular neighborhood, this can either signal a seasonal cycle or a neighborhood that has "gone bad."
Rents: Rental income will be the bread and butter of your rental property, so you need to know what the average rent in the area is.
In general, the best investment property for beginners is a residential, single-family dwelling or a condominium. Condos are low maintenance because the condo association is there to help with many of the external repairs, leaving you to worry about the interior. For more information on investment properties contact Far West Realty at 928-772-9400.