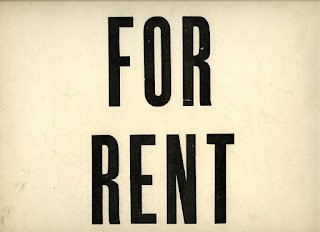 Rental properties in Prescott can be a great investment. Renting out your home in Prescott after you've had to relocate for a new job or other life change, can be a great way to preserve your investment and keep the mortgage paid until you either want to sell, or move back into it. There are all kinds of reasons that you may want to rent out your home for a while. Whatever the reason, it's in your interest to embark on that endeavor, knowledgeably and with your eyes wide open. Here are a few thoughts From Far West Realty in Prescott that might help make it a successful one for you:
1. Buy it Right.
By that I mean, buy the right property (I suggest a newer, single family home that has been very well maintained), in the right place (remember, location, location, location!), the right way, (Cash is my recommendation, if at all possible.), and at the right price (Be patient, never pay full market value for a rental property). This way, you end up owning a property that will be in high demand among the best qualified tenants, because it's in a desirable neighborhood and it's in great shape. And, they'll be more willing to pay a premium price. Also, because you paid less than market value, it's much more likely that there will be room for appreciation in the value of your investment – profit is always a good thing. If you paid cash, then you won't be concerned about servicing a mortgage, so it's also more likely that you'll always have funding for what little maintenance may be necessary on an already well-maintained newer property, making it easier to preserve the value of your investment.
2. Keep a reserve.
While it is certainly the goal that you will yield a solid return on your investment each month and each year, don't spend or move it all elsewhere. It's vital to keep sufficient liquid funds for ongoing maintenance and as a hedge against the unexpected. Stuff happens. Plan on it. I recommend a minimum of 20% of your annual rent.
3. Price it right.
I look at setting a rental rate this way, "It's worth what the market will bear." But sometimes, especially if you're new at it, it's hard to know what the market will bear. Suggestion – monitor your competition. It's not always possible to know what a given competing property actually rented for, but generally it is possible to get a solid feel for what landlords are asking for their properties. Also, if you're diligent, and alert, you can gauge what a property actually leased for by how long it was on the market and whether there were any price reductions along the way. Also, if you have a contact in the business, a good property manager will have a good feel for the local market.
4. Be Selective.
Never settle for a tenant who doesn't meet or exceed your pre-determined qualifying standards. Of course, determining how they actually measure up to your standards, is often easier said than done. A little experience goes a long way in that endeavor. Employing an excellent screening service is worth considering. And even with that, I think it is vital to speak personally to previous landlords in an effort to determine what kind of tenants your prospects have been. Ask key questions such as: Did they pay on time? Did the landlord monitor the property regularly and did the tenants take excellent care of the property? Were they good neighbors? Did they get their full security deposit back at move-out? Would the landlord rent to them again if given that opportunity?
5. Watch both the property and the tenant closely.
I believe that regular inspection of the property is absolutely essential. Failure to do so invites disaster. Years ago as a constable, tasked with executing court-issued eviction orders for landlords, I saw some real nightmare situations left behind by some of the worst of tenants. It was heart breaking to see the loss those landlords suffered and what they had to go through to restore their properties. Now don't get me wrong, most tenants are really good and responsible people, and would never perpetrate that sort of "crime" upon landlords. But this is serious business. It's your hard-earned investment money on the line here, and you have to do the work necessary to keep it safe. Thorough screening is not a place to cut corners.
6. Maintain it preventively.
It's no different than changing the oil in your car. Do it on time, every time and most modern engines will last for hundreds of thousands of miles. Fail to do it, and the engine will die an untimely death. Similarly, paint the house (especially the exterior) before it needs it, and it will look like new for as long as you own it. Change your HVAC filters early and regularly, and service the system spring and fall, and it will hum right along, in all kinds of weather, for many, many years.
7. If it breaks, fix it. (Right Now)
That's one of the major reasons for the afore-mentioned reserve fund. We buy insurance to protect our finances against the unexpected. Essentially, that amounts to expecting the unexpected. There are few certainties in life. One of the important ones is – "the unexpected will happen." So, having kept a reserve fund for the purpose, when something does break or malfunction in whatever way, don't waste time. Fix it – if you're qualified. If not hire someone who is to do the job for you. Delay will only add to your own stress, and frequently invite a snowball effect wherein other malfunctions are precipitated, and then, of course, both the stress and the cost go up. And, there's an added bonus: as you and your property develop a reputation for excellent and timely repairs and maintenance, demand for your property among the best of tenants will always be high.
8. If these 7 Items don't really appeal to you, Hire an Excellent Property Manager.
Of course, I recommend Far West Realty. We do property management right. If you, for whatever reason, don't feel up to the challenge described above, Give us a Call! It will cost you nothing to let us show you what we can do for you. Either way, we wish you the best of success with all your investments! Contact Far West Realty in Prescott at (928) 772-9400.