Far West Realty's Property Management division is a selective, high-quality service company. Managing only about a hundred carefully chosen properties, we are a fairly small company, focused on meeting the individual needs of each client and his or her well-maintained property. Our motto is, "Our Clients Are Our Business" and it is our policy to keep our clients' interests ahead of all others, even our own.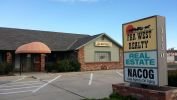 Here are what people are saying about Far West Realty:
"Far West Realty has been my property manager in Prescott for the last six years. Dave Hamill and his crew have done a good job for me. They have kept the properties occupied and rent-producing. Perhaps more importantly they have helped me, an absentee landlord, stay on top of maintenance issues and keep my properties in excellent shape and attractive to tenants. Their financial reporting is both timely and accurate. In essence, they have made owning rental property in Prescott worry-free, an important consideration for someone not able to keep an eye on things on a daily basis."
"David Hamill is very conscientious and professional. If you are considering Far West Realty for property management services, you will be pleased with their expertise, care, and attention. Your financial interests will be well represented and because he's seasoned and fair, tenants like him too."
"Best property manager in Prescott area. Dave handled all aspects of the Leasing and managing of our single family home As an out of state owner, we never had a concern We will definitely consider engaging Dave again and refer him to our friends."
If you have an investment property in the local area and need help with property management we can help. We manage real estate throughout the quad city area and would be happy to help with your rental property maintenance. Contact us at 928-772-9400.