Many investors are seeking to get into the rental market to create passive income to fuel their lifestyles, and face it, the amount of rental properties in Prescott is growing. Far West Property Management in Prescott brings you the following help you decide if investing in rental properties is for you.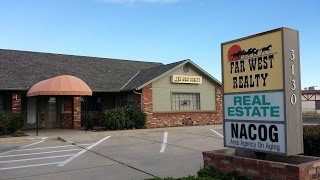 Nationwide… Since 2005, the number of households that rent has hiked to 37 percent, a jump of 9 million and the largest increase by decade since 1965, according to a December study by Joint Center for Housing Studies of Harvard University. This is on track to be the "strongest decade of renter growth ever recorded," according to the study, and hikes in rent are outpacing inflation.
Traditionally, Prescott housing investors have looked for quick returns by flipping houses after a swift remodeling. Flipping can be lucrative; it can also tie up your money if the home doesn't sell immediately.
As a drawback flipping properties is a one-time benefit once the house sells. Far West would like to remind you that renting out a property can provide income month after month and free up your cash flow to invest in other places!
Before you jump into Prescott's rental market there are several things you should consider:
Vacancy rates
Cost of repairs
Time needed to manage the property
Proper documents to have signed
Unforeseen legal issues
Owning Prescott rental properties can afford you a lifestyle you want if handled correctly, however given the points above you should discuss your options with an experienced property management company. Far West Property Management in Prescott would like to help you through the process from purchasing the right investment property to managing it. Call Dave at Far West Realty in Prescott at 928-772-9400.