Have you ever dreamed of buying a property in the Prescott area and becoming a landlord? Far West Realty in Prescott has a list of issues for property management that you may want to take a look at before diving in to get your feet wet in the market.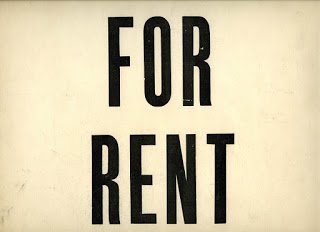 Here are some issues to consider and remember:
1. Start-Up Capital: Everyone knows that you need money to buy a property, however, not everyone remembers that a property may need some sprucing up or maintenance before it's move in ready, and will certainly need it along the way thereafter. Another problem could be getting a home up to code. Being code-compliant is not an area to try to cut costs.
Depending on your unit and local requirements, here are just a few things that might need to be brought up to code:Handrails installed along the front and back entrance
Front and back doors replaced with secured, reinforced steel doorways

Peep hole installed in front door

Deadbolt entry installed on front and back doors

Standard dividing wall replaced with a fire wall

Completed code inspection
2. Making Repairs: One thing you can't escape when you are a landlord is repairs. You must remember that these pop up and you must have the money to cover the untimely costs. You may even have to make the occasional emergency repair, which will cost you more than a regular repair.
As an example, here are some possible costs for an emergency water heater replacement:
Emergency repair: labor alone can run from $70 to $80 per hour or more.

Cost to purchase a new 50 gallon water heater: $600 to $800.

Cost of delivery and installation: $150 to $200.

Cost of removal and haul-away of the old water heater can be as much as $200 including dump fees.

Total Potential Cost: $1,280
3. Collecting Rent: Tenants are like snowflakes, no two are alike. Some will always pay on time, a lesser number will sometimes pay on time, and then occasionally, a few will rarely pay on time. One very important thing to consider when you become a landlord is if you are comfortable collecting rent and possibly having to confront your tenants. You must also have to decide when to start the eviction process if they don't pay.
4. Dealing with Problem Tenants: Every landlord has hopes of having the perfect tenant. Then you finally realize that you have leased your home to a problem tenant and you must make some hard decisions.
5.As a land lord you will have to deal with tenants paying rent late, damaging your investment and possibly tenants who simply won't pay at all. You'll need to know the Arizona Residential Landlord Tenant Act, very well, in order to be effective in remedying such problems.
6.Managing your Finances: Many landlords have no problems finding tenants for their rentals. Sometimes, however, you might have a property that will sit for months at a time waiting for the right people to move in. An experienced manager can greatly reduce your vacancy rate, and save you a lot of money in the process.
7. Keep your Investment Safe and Liability Low: Make sure that your home is in great condition to avoid accident that you could be sued for. You'll want to make sure that you have landlord casualty and liability insurance and that your property is always maintained properly.
8. Paying Taxes: None of us can overlook this one thing…Taxes. If renting property is your business, you'll have to report the income you earn when you file your taxes every year. One tax commonly overlooked is property tax. If you own the home you live in plus even one rental house, your property tax bill could be considerably more than what you were paying before you purchased the rental. By understanding the effect taxes will have on your bottom line, or hiring a good tax accountant, you'll be prepared to handle them.
If you have anymore concerns about becoming a landlord in the Prescott area call Far West Realty in Prescott 928-772-9400.