Consider who you will be renting to.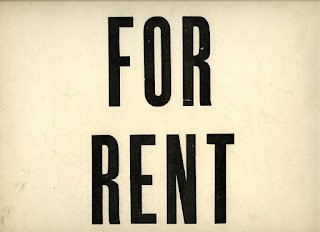 In general, the lowest risk, highest relative reward properties for beginners are single family dwellings or duplexes. Duplexes are often lower maintenance than single family homes and have smaller yards to make for easier grounds keeping. This leaves you only needing to worry about the interior. Since duplexes are not truly independent, however, they tend to garner lower rents and appreciate more slowly than other real estate investments. Single-family homes, on the other hand, tend to attract longer-term renters in the form of families and well to do couples. As a generality, couples and families are more likely to pay on time and be financially and behaviorally responsible.

Getting down to the specifics.
What does the average family want? The answer is a lot simpler than you might think. Some good luxuries to have in a house that will turn it from regular to "wow" are:
2+ bathrooms – Many renters have children or friends that will stay over, and not having to share a bathroom is a major plus
Guest bedroom or office – The number of people working from home each year is increasing. Having a guest bedroom that can also double as an office is a major plus. If your target renter has a family, you may want to consider having 3 or 4 bedrooms and 2-3 bathrooms as well. This obviously increases the price and investment but can make the home more attractive to larger, more established families.
Back and front yards – Especially for families, a backyard is a must. Backyards are highly desirable as they open the way for higher rents, but also more improvements.
Small luxury improvements – Having a finished patio or basement, or double pane windows (or other things along those lines) are nice features that can make a basic house become very desirable to renters, as well in some cases potentially save you money.
High-quality utility access – Lots of modern families rely on services like Netflix, Steam, and Facebook for entertainment. Having a high quality, high bandwidth internet service on site, among other utilities, can make or break a modern family.
Pet-friendly – Many families and couples may have pets, and a housing unit that supports that may well be worth the extra costs.
As mentioned last week, selecting the right neighborhood and the right property is only the tip of things to be considered. Investors often have common questions that need to be addressed, such as:
Do you intend to manage the property yourself?
Do you have a sound, working knowledge of the Arizona Residential Landlord-Tenant Act?
Do you have an attorney available, who can answer some of the more complex questions you may encounter?
Do you have the skills needed to repair and maintain the property yourself? If not, do you know are liable and trustworthy tradesman who can?
How far will you be willing to drive when needed to manage the property?
Have you considered a property management company yet? A rental manager is a valuable resource when it comes to the future of your investment property's success. We can also help you to select a more profitable unit.
As we have outlined above, there are many things to consider when looking for the right rental property, we have only discussed the "where"and "what" to look for. Be sure to join Far West Realty's Property Management Division for the next big question, "how finance your investment." For more information on how we can help you manage your rental property in the Prescott, contact us today at 928-772- 9400