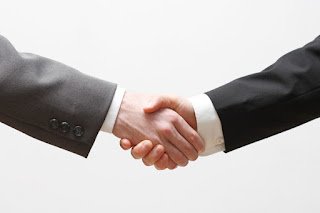 The last several weeks we have been sharing with you how to select the right rental property to invest in. From the neighborhood to the type of property itself, now that you have the ideal property in mind, you still must fund your investment. There are many ways to go about this, and each have their own advantages and disadvantages. Far West Realty's Property Management division in Prescott would like to share with you a few ideas. Keep in mind, we are not a mortgage lender, so please seek an expert's advice on all your options.
How do you fund your Prescott property investment? How can you fund your investment property?
Traditional Saving – You most likely have a steady job of some kind, and that is most likely your main source of income. We all know the importance of saving money, and how beneficial it can be in the long run, so why not save for this? If you save even 10% of your paycheck, you should, in a reasonable time period, have a sizable down payment on a new investment property.
Mortgage – By getting a mortgage loan towards a property, you may be able to purchase a property in the hundreds of thousands of dollars with a relatively small down payment. Obviously, the larger the cost, the larger the payment each month. Since a portion of each month's rent will go towards the mortgage payment, always be sure that the income will cover that as well as taxes, insurance and projected maintenance, with a margin of at least 25%-30% each month, to allow for the unexpected.
Other Loan Types – From FHA, to Home Equity Loans there are many options. Some might run as little as 3.5% on 20% down, while others may allow you to take cash out on the equity you have on another property you own. There are many rules and stipulations, this is one of the big reasons we suggest speaking to a loan officer.
Many lenders have rules on your intentions with the property. If you are planning to finance a rental property some lenders may want a proven record of successful property management experience. If this is your first investment property for rental purposes you may not qualify without a property management company like Far West Realty on your side.
We can help!
As we have discussed selecting, the right property, and now financing, these are only the tip of the iceberg of your future as a rental property owner. Managing the property and its tenants, knowing local housing laws and other legalities, as well as property maintenance, are some of the other obstacles you may encounter.
By now we hope you have a better understanding of some of the things to be considered when looking for and purchasing a rental property in the Prescott area. We hope that you have found this information helpful, and look forward to helping you with the ins and outs of property selection and property management. At Far West Realty we have experts in the local area's real estate and can help you make the right decision with your investment. Give us a call at 928-772-9400.