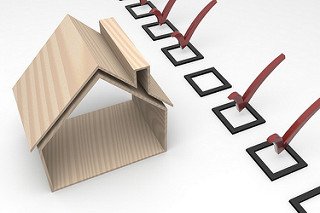 A checklist can help relieve the stress of tenant move-out and make both tenant and landlord aware of the expectations. Far West Realty shares a checklist for Prescott landlords when tenants vacate your rental property.
A tenant move-out checklist is something landlords can add as an addendum to a lease agreement. It's purpose is to instruct the tenant at the beginning of their tenancy what will be required when they are vacating your property. Move-out checklists are helpful when it comes to the security deposit, since deposit disputes are fairly common between tenants and landlords.
Every landlord's move-out checklist can be different according to individual needs. Here are some items to consider including in yours:
Landlord to be notified at least 30 days prior to move-out to schedule an inspection
Kitchen and bathroom(s) are to be completely clean
Carpets and floors to be vacuumed and mopped (where applicable)
All walls must be clean and painted the same color as at the time tenancy began
All windows to be cleaned
Personal possessions and belongings to be removed
All light fixtures are to work properly with working light bulbs
All electric and heating is to work properly
All keys shall be returned at inspection
Having a comprehensive checklist with these requirements can also encourage tenants to report maintenance issues timely, which will help to keep your property in good condition.
Far West Realty wants to help Prescott landlords as they deal with tenants and rental properties. At Far West Realty, our priority is meeting the individual needs of our clients. We will help keep your property well-maintained to keep your investment profitable. For more information on how we can help, call us today at 928-772-9400.