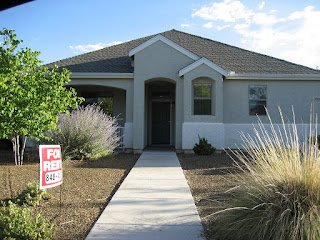 If you own a second property in Prescott and decide to use it as a rental property, you have made the choice to be a landlord. Far West Realty would like to review some of the important tasks that are part of being a landlord.
First, choosing to be a landlord is a decision to run your own property management business. Because having a rental property can affect your taxes, it is extremely important that detailed and accurate records be kept of all income and expenses related to your rental property.
Some of the things that make a successful landlord include:
Being insured – Your property is a big investment, and in order to be a successful landlord you should have the appropriate insurance on your property.
Taxes – Make sure that all property taxes and maintenance invoices are paid in a timely manner to avoid liens against the property.
Property – Make sure that the property meets or exceeds the minimum standards set by the state and local building authorities.
Tenants – A successful landlord will carefully screen all potential tenants to ensure that new tenants are reliable, do not have a criminal history, and have the ability to pay the monthly rent in a timely manner.
Maintenance – A successful landlord will respond quickly to maintenance complaints in order to keep the property in good condition and ensure tenant satisfaction with the rental.
Communicate – It is essential that a landlord have open communication with the tenant.
Not every landlord wants to be a property manager – it is hard work with long, unpredictable hours including late phone calls from tenants. Professional property management companies, such as Far West Realty in Prescott Valley, can help a landlord write vacancy ads, screen tenants, handle lease agreements, collect rent, provide day-to-day maintenance, arrange for repairs, answer the phone in the middle of the night when a toilet gets clogged, and give you a monthly statement of all income and expenses related to the property.
If you have a rental property in the Prescott area and have decided that you'd rather have someone else handle your property management, give the property management professionals at Far West Realty a call at 928-772-9400.