In an effort to address questions I've had over the past year, I'd like to give you a taste of what full service property management in Prescott Arizona looks like and how Far West Realty earns our modest fees. So, here it goes: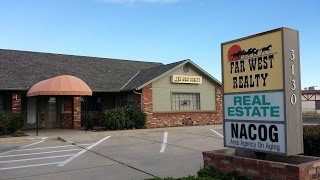 We find high quality tenants via our extensive online marketing program. Our advertising is exclusively online, and is included in the basic fees we charge. It is so effective, that we typically begin receiving phone calls and/or emails the very same day the ads are posted.

It does our clients no good for us to advertise properties for rent or lease, receive dozens of calls, show the property to them all, and then lease the place to a bad tenant who won't pay the rent, and won't take care of the property. So, once we start receiving applications from prospective tenants, we process each one through a stringent credit, rental history, and general background check, which includes a criminal history screening, and speaking directly to past landlords. We tell all our applicants that our application process is not a "first come, first served" process. Instead, we emphasize, that it is a question of finding the very best-qualified tenants we can. So, we often process several applications at a time on any given property. We always try to look at the "big picture", which ideally would be made up of not only a very good credit score, but also a very low debt-to-income ratio, as well an excellent rental history, as attested to by very satisfied previous landlords at least five years back.

Once we have found the very best applicant, we approve them and sign a lease agreement with him or her, and put them in the property. We always do move-in walk throughs with each new tenant and verify current property condition photographically, using the state-of-the-art rental inspection application on our Ipads, which automatically embeds the documentation photographs we take, right in the written reports we create. This way we assure that both we and the tenants are "on the same page" at move-out, as to what shape the property was in when they moved in, and there's never any question or doubt as to who is responsible for what.

We collect rent monthly, based on the instructions received by the property owner, and incorporated in the lease we signed with the tenant. We then process a monthly income and expense statement for each owner, and forward it to them each month, along with their proceeds, either electronically, or by U.S. mail, whichever is preferred.

We field the maintenance calls and handle all minor to moderate repairs via our list of independent, previously vetted, licensed and insured experts, according to the instructions we receive from each client when they hire us. This is another of those "headaches" we deflect for our clients, and in the process, keep their properties in good order, and their tenants happy. Then, we pay the expenses for our clients, either from rent proceeds or other funding they provide, whichever is most convenient for them.

And then, about every 3 months, we personally perform, by appointment, an interior and exterior walk-through inspection, of each property, to verify that it is in good condition and not being abused in any way. This also allows us to catch any maintenance that the tenant may not have noticed was needed, and have that done as well. Our tenants all initial the clause in their lease agreements acknowledging and agreeing to this quarterly walk-through, so it's expected by all of them, right up front, and comes as no surprise.

We handle and resolve tenant complaints and disputes to the best of our ability, again shielding our clients from headaches that can result from owning rental investment property.

We also personally conduct move-out walk-throughs when a lease is terminated, holding the tenant responsible for any damage done, and handle the processing of the legally required notices and refunds to them as warranted.

Then, at the end of each year, we provide each client an annual operating statement on each property we manage for him or her, as well as the required 1099 form each will need for tax filings for that year.
There is actually much more that we do for each of our clients, probably much too much to cover in a single post. The most important thing we do, however, is to keep our clients' interests ahead of all others, (including our own), at all times. In this way, we provide and promote peace of mind and profitability for each property of each client.
If we've peaked your interest, or aroused your curiosity about what Far West Realty in Prescott can do for you in managing your rental investment property, even just a little, Call Dave at Far West Realty at 928-772-9400.