Winterizing your house is the best way to protect your investment property in PrescottWhether or not you're a fan of cold weather, one thing is inevitable: winter is coming. If you're worried about all the stress that comes along with winterizing your property, rest assured. There are several easy and cost-efficient steps you can take to ensure the longevity of your properties through the winter. Far West Realty provides tips on the best things to do to make sure your investment property management in Prescott are protected.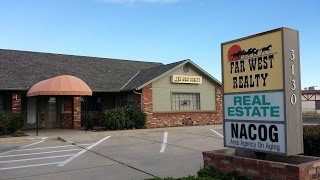 Whether it's a frozen pipe bursting, a heater fire, or a mouse infestation, taking the proper steps of preventative action can save you a lot of time and money in the long run. This is where winterizing really comes in handy.
Winterizing is defined as "making something able to resist the effects of winter weather."
Tips for Piping and Water Systems:
Shut off and cover outdoor water faucets

Caulk cracks and holes in outside walls and foundations near water pipes

Wrap exposed outdoor pipes in insulated sleeves
Tips for Heat and Energy Efficiency:
Caulk and weather-strip windows and doors

Set thermostats in vacant units to a minimum of 55 degrees Fahrenheit
Tips for Heavy Snowfall:
Use de-icing materials, snow rakes and drag lines to remove snow from rooftops

Wear warm safety and protection equipment and clothing and stay hydrated while working
Utilizing these tips ahead of time can save you from problems like frozen pipes, mice infestations, fires, icy sidewalks and injuries. For more information or assistance on getting your property ready for winter contact Far West Realty at 928-772-9400.