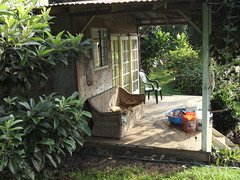 At Far West Realty we know that purchasing a home can be very nerve racking, buying an investment property in Prescott can be even more so. Everyone remembers purchasing their first home, constantly asking themselves "Did I do all my homework, check the fine print, or miss anything?" When buying a rental property things may be very different however and even though you may have done this before, we would like to remind you of the basics.
First let us say, if you plan to purchase right now, you will be getting in just before the "Spring Home Buying Frenzy". Prescott is in one of the most beautiful areas in all of Arizona and has some of the best weather our state can offer. This busy season is fast approaching, so now is the time to act to cash in on some great buys in properties before the best deals are gone.
Far West brings you some tips in this fast moving market:
Competition in the spring home buying market can be tough. But if you really want that next investment property, here are some tips Far West Realty can give to put you one step closer to closing the deal.
Get Pre-Approved by a local lender. Contact one of your local mortgage brokers or local banks and find out what your budget is. A pre-approval letter from a local lender may carry more weight than one from an online mortgage lender.
Hire a Local Specialist. Hey, that's us at Far West Realty. We are your local real estate agents who specialize in the Prescott Tri City area. Far West has spent years accumulating experience and knowledge that you will find valuable in your investment buying process.
Are you buying the owner or the house? Focus on the house; Remember, it's business – don't take possible Seller responses personally. Stay focused on the end goal of acquiring cash-flow-producing investment. Make sure the numbers pencil so that you do indeed have positive cash flow each month, enabling you to put aside money for future maintenance and improvement needs. Remember location, location, location: be sure your investment is in a desirable area.
Be Ready to Pay List Price, but improve on that as much as you can. Make sure your agent shows you what comparable properties are worth in the area. It is difficult to go by what is listed because what sellers think their home is worth and what it actually is worth can be very different. So, pay attention to what prices were actually paid for similar properties in the same or similar areas, within the last 3 to 6 months.
At Far West Realty we are here, a part of your community, working to make a positive difference in Prescott and the Tri City area! If you have any questions about real estate purchases or need property management after the deal is final, contact us at 928-772-9400