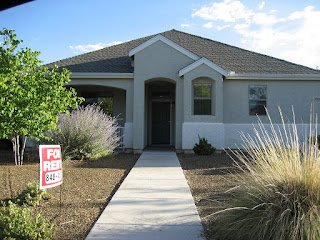 When you hire a good, professional property manager, you add great value to your rental property investments. Many experienced real estate investors agree that working with a good management company is the best thing. Far West Realty shares some benefits of hiring a property manager for your Prescott rental properties:
High-quality tenants. Tenant screening can be a long and complex process. If you don't have sufficient experience in the real estate industry, you might easily choose a bad tenant. If you get the wrong tenant, it can be quite difficult and costly to make them leave your property. Good property management companies have a reliable and verified screening process. This process helps them select tenants who will rent long-term, pay the rent on time, take care of the property and cause fewer problems.
Less legal problems. Experienced landlords are aware of the fact that a single bad tenant can cause a great deal of legal and financial problems. An expert property management company is armed with a lot of knowledge to protect you. Why face potential lawsuits and other vulnerabilities needlessly?
Shorter periods of vacancy. A professional property manager will help you handle tasks that will prevent your properties from staying vacant for too long. A management company will prepare the properties for rent. A property management company will also know exactly what cosmetic improvements must be done so that you can reap the highest possible revenue.
If you have a rental property in Prescott and have made the smart choice to have a professional handle your investment, give the property management professionals at Far West Realty a call at 928-772-9400.