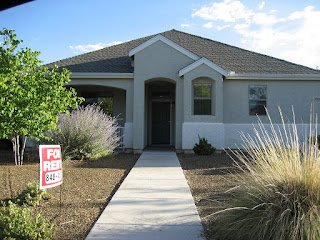 If you're a Prescott investment property owner, whether in state or out of state, you may think that property managers only fill out leases and collect rent. You may be unfamiliar with the variety of specific tasks your property manager should be responsible for completing on your behalf. Far West Realty offers some of the duties you should expect from a property management company.
Overview
Typically, property managers are responsible for market readiness advertising, screening prospective tenants, execution of leases, rent collection, policy enforcement, maintaining positive owner-renter relationships, overseeing complaints and repairs, possible evictions and move out. Property managers not only handle your property from the beginning to the end of every occupancy but also ensure that every aspect of your relationship with your tenants – both before they are tenants and afterward – comply with all relevant local, state and federal laws.
Market Readiness
Expert property managers will see that your property is prepared for the rental market by recommending cosmetic improvements or repairs that will encourage the highest returns for the area. They will also see that your property is in rent-ready condition following a tenancy by having it cleaned and restored to the condition of the property prior to the lease.
End of Lease
Property managers are responsible for enforcing move-out dates, collecting keys and charging your tenant(s), as permitted by the lease, if the move-out date is violated. Property managers are also responsible for refunding any and all deposits, as stipulated by the lease, in a timely manner.
Oversight
The property manager will also perform inspections of your property for any safety or damage issues. Regular inspections help ensure that the property is cared for in accordance with the lease and any damage or needed repairs are brought to the owner's attention immediately.
Purchasing an investment property and managing it for maximum profit within the very strict guidelines of the law are not the same thing. If you own investment property in Prescott and would like more information about the advantages and protection offered through professional property management, call Far West Realty today at 928-772-9400.