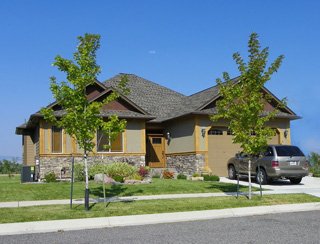 Are you looking to retire with some passive income as part of your plan for your golden years, or are you looking for a job as a property manager? Surely the answer to this question is that you would like to retire with some passive income. What we are talking about here is the ultimate dream of purchasing some investment property in Prescott and then managing it yourself. It may seem advantageous to keep all of your income to yourself and save the percentage that would go to a management company.
Far West Property Management will start by handing you a list of responsibilities as a landlord:
• List your property on Craigslist – That's the easy part, right? Are you ready for the deluge of phone calls, then running a three ring circus while showing your property to a half dozen prospective tenants on a precious Saturday afternoon?
• Collect rent – This is where that nice passive income comes in. Will you be able to collect it in a timely manner? Believe it or not, a few tenants feel as if it's your fault that they owe you money. Are you ready to hear all the stories and excuses? Do you really want to chase late rent payments? Those payments need to make your bank in a timely manner, too. With a property management company, the check comes to you.
• Hire your own handyman, or do the work yourself. Again, you're giving up your retirement 'time' to refurbish, or restore your rental after a bad tenant moves out. A majority of renters out there are good, but they move on. When they move out it's a requirement to clean the carpeting and thoroughly clean your rental for the next tenant. You could hire a professional, but with so many choices, how do you know you're making the right one?
• Show the property to prospective tenants – As we mentioned earlier, along come the stories and excuses for poor credit and rental history. We all have a soft spot in our hearts, and it's easy to allow someone to pull on our heartstrings. Let a property management company handle that for you too. We've heard all the stories and can sort that out for you. We have the experience to find the best potential tenants.
• Keep track of all the books – We have a direct connection with the best vendors. Because we work with them on a regular basis, we are able to negotiate the best price. They do quality work and stand behind it. We can track the profit and loss ledger for you.
• Respond to emergency calls – Have you received a call in the middle of the night because the light bulb in the refrigerator is out? It might sound like an exaggeration, but it can happen. Some more legitimate calls might concern flooding, broken pipes, or a furnace that isn't functioning properly on a January morning. You didn't become a landlord just to experience some sleepless nights.
Ask yourself if your investment property is providing you with passive income, or are you back to working a full-time job? Put your time and energy into doing the things that you enjoy, or looked forward to as your retirement years grew closer. Far West Property management is here for you to put the responsibility of rental property management into someone else's hands. Don't learn all of these lessons the hard way. Call Far West property management today at 928-772-9400