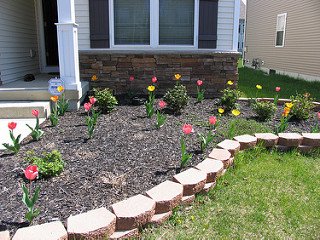 Spring is here and it's often the time to start new or refresh. This is true of rental properties as well. Not only is this a time of year where people may decide to move to a new rental, it's also the time of year to show your tenants you'd like them to stay. Far West Realty would like to offer a few suggestions for seasonal maintenance that Prescott rentals will likely need.
Pruning – After the winter months it's a good idea to have the trees and shrubs around the rental pruned. It will not only improve the looks of the place, but will actually help the landscaping grow healthier and stronger.
Air Conditioner – It's that time of year again when tenants turn on the air conditioner or cooler after not using it for months. Spring is just the prelude to summer. Renters DO NOT want to deal with air conditioning problems when the heat hits. That's why the spring is the perfect time to have air conditioning and coolers serviced and made ready for the coming season.
Window Screens – Spring is also the time of year when tenants want to be able to open up the windows and let in some fresh air. To be able to do this without letting in flies, mosquitoes and such, the window screens should be clean, in good repair, and in place. Window screens are also an important part of security for your rental property.
Pest Control – Yep, bugs come out in spring as well. This is a good time of year to have a pest inspection and treat any problem areas in and around the property, especially looking for any wood-destroying organisms, such as termites or carpenter ants. Your renters will appreciate not having to worry about such things as well.
While all of these items may cost a few dollars, they, like all timely maintenance, will more than pay for themselves as time goes by. It will also keep your rental investment, in good condition so that it does not deteriorate due to lack of maintenance. Many property owners find that this type of seasonal attention may be difficult to manage, especially from a distance, and just adds to the stress of taking care of their properties. Maybe this spring is the time to hire Far West Realty, a local professional property management company, to manage your Prescott area property. To learn how we can help maintain your rental property, please give us a call at 928-772-9400.