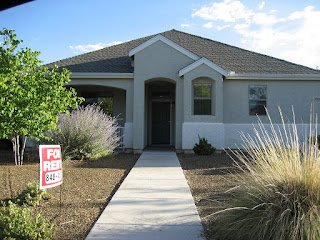 Rent your vacation property – property management in Prescott by Far West RealtyThe Prescott area has many things to do, visit, and see, however many people do not call Prescott home and just "vacation" here. Some of these people even own homes here which may have belonged at one time to a family member or deceased parent, and now use it as a vacation home. These homes many times sit vacant and fall into disarray. Far West Realty Property Management Division has seen this happen many times and wants to show how you can turn that unused second home or vacation home in Prescott into an income property opportunity!
Now we already know what you are thinking… "Managing a property from afar sounds difficult." We would agree if you were taking on this chore from a distance on your own! What you really should be thinking about is hiring a local property management company like Far West Realty to handle this for you.
What makes Far West's Property Management services different?
We put our client's best interests ahead of all others (even our own) and treat each of the rentals we manage as if they were our own. We have put several policies and procedures in place that we like to call the "Rental Cycle of Life" to insure your property receives the best care while it is being leased.
The Rental Cycle of Life Includes:
Inspections
Maintenance
Marketing
Tenant Screening
Lease Signing
Managing/Monitoring
Finding the right tenants is only the first step. Maintenance, management, and monitoring is the key to a lasting income property. Far West Realty and Property management in Prescott prides itself on our 99% occupancy rate. Our tenants love us and our clients love knowing that their property is being well taken care of!
Hiring a property management company for your Prescott home is a big deal. To get the one that matches your needs is crucial to a long and successful rental investment. Your distance from the property is not an issue with the right management company on your side.
If you have a second home or unused vacation home in the local Prescott area and need help with property management, we can help! We manage real estate throughout the quad-city area and would be happy to help with your rental property, maintaining that property, and helping you to collect your just rewards for putting that property to work for you. Contact Far West Realty's Property Management Division today at 928-772-9400