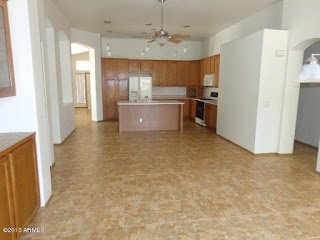 Do you manage your own rental properties? As a property owner and the rental manager at the same time, you are, likely, very sensitive to the costs associated with hiring a professional to take care of simple tasks like maintenance and light repair work. These small tasks can pile up and before you know it the emergency calls start coming in. Have you let the maintenance on your rental property slip? Far West Realty and Property Management in Prescott brings you some common scenarios that you may have had happen and how we can help.
Daily service calls keeping you busy?
It is very rare that an owner of a rental property likes unclogging toilets, or trying to figure out why the water heater is not working at 2 am, but for some reason most end up doing their own maintenance to save some money. Many times, these small fixes eat up the time needed for proper maintenance, causing a cycle of reacting to emergencies rather than preventing them.
If the preventive maintenance on your rental properties start to slip you will see more:
Time dealing with the small stuff,
Emergency calls late at night,
Costs when finally calling in a professional,
Surprise restoration bills with issues that went unnoticed
Time and costs when getting the property ready for new tenants
Stop the never-ending cycle!
As you can see there is a trend here. Many property owners that do their own maintenance are trying to save money. But they often underestimate even basic maintenance needs, creating larger issues in the long run to save pennies, and end up spending dollars.
Hiring a professional management company will help in many ways:
Regular inspections to insure no surprises,
Routine maintenance to keep things running smoothly,
Proper professional repairs fixing the issue the first time,
Lower costs on repairs, not spending money on work-arounds that tend to fail eventually
anyway,
Faster turn-around time on getting new tenants settled
In addition to the repairs, a good property management company will help with all aspects of the tenant-landlord relationship. Far West Realty's Property Management in Prescott will handle all routine and emergency maintenance, take care of routine inspections, and manage any situations where conflict resolution is required, all according to your instructions! Let our staff save you time and money!
Call us today at 928-772- 9400